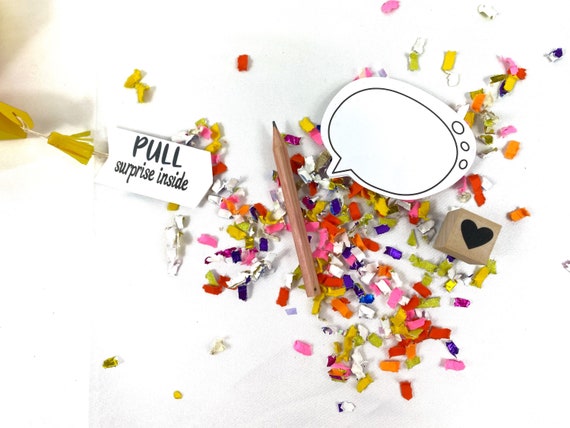 Add on - One (1) filler piñata option. Can only be add on with a piñata purchase
By Craftophologie
Product Info
Add on - One (1) filler piñata option. Can only be add on with a piñata purchase
****************************************
You can only purchase an add on at the same time you purchase your piñata.
How will it look?
I will put it inside your chosen mini piñata with confetti. A tassel with a tag displaying TO: - FROM: will be hanging from the trap door.
The piñata filler includes:
- 1 mini stamp
- 1 golf pencil
- 5 sticky notepads from one design
- confetti
MINI PINATA IS NOT INCLUDED. The picture including a mini pinata is to show as an example.
The processing time is the same as the mini piñata that you purchase it.
Check out @craftophologie on Instagram for more party inspo!