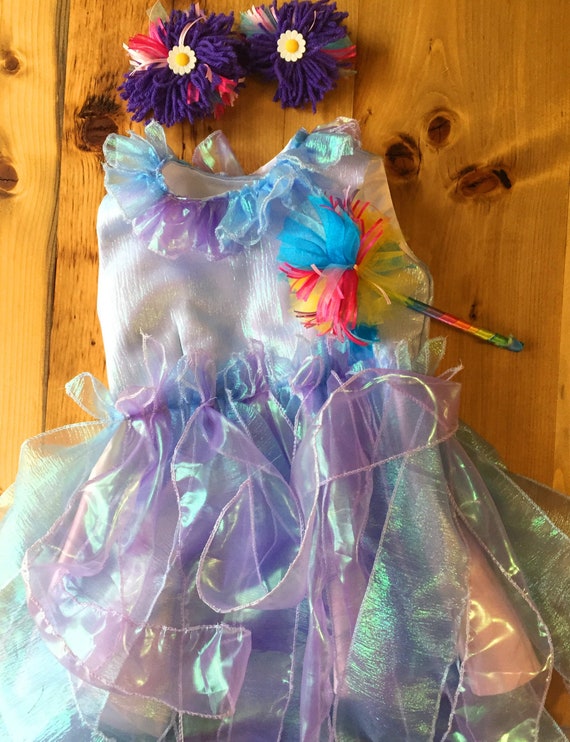 Product Info
Abby Cadabby Dress and wand
"That's so magical!"
That perfectly describes this magical Abby Cadabby dress. This is based on the Sesame Street character. Perfect for a little imaginative play.
This dress features a sleeveless top which is fully lined to keep down the itchy factor that some dresses have. The top is a very light iridescent pink-ish/blue-ish. The ruffled neckline is a purple and blue iridescent. The skirt is covered with stripes of the purple and blue to match the collar. Under the strips is a nice soft satin skirt. Also included with the costume are the little poofs for her hair, made of yarn and ribbon attached to small barrettes. And, of course, we can not forget Abby's wand! I normally use velcro as a closure at the back.
Priority shipping is included
Please note that this is a handmade item. Trim may vary from the photo. Also available in adult size, please contact me for more info.
I am making these to order so please allow up to 2 week for me to make this for you. If you need it sooner, please contact me before ordering.
Please fee free to contact me with any questions. Thanks for looking!
©2020kikisthings/ All rights reserved
Thanks