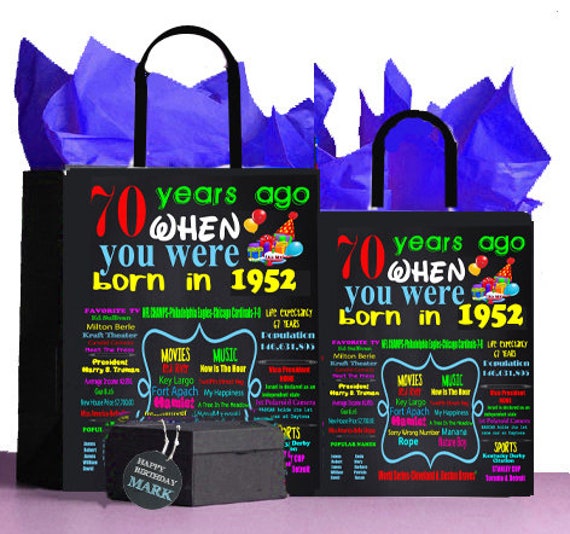 70th Birthday, 70 birthday, 1952 A perfect way to turn the past into a Present! Retro Nostalgic
By Naturally Gifted
Product Info
70th Birthday 1952
70 years is a major milestone.
What a perfect way to turn the past into a Present!!
70th Birthday Gift for her
We Turned The Past into a Present!
Every birthday is special but there are some birthdays that are extra special and they are the "Milestone Birthdays"!
70th birthdays are extra special and we have captured the special events of that 1952 on the front of our Milestone 70th Gift bag
In our 1952 ,70th Birthday Chalkboard Gift box we have highlights of the events of the year 1952 are on the cover.
1950 70th Birthday