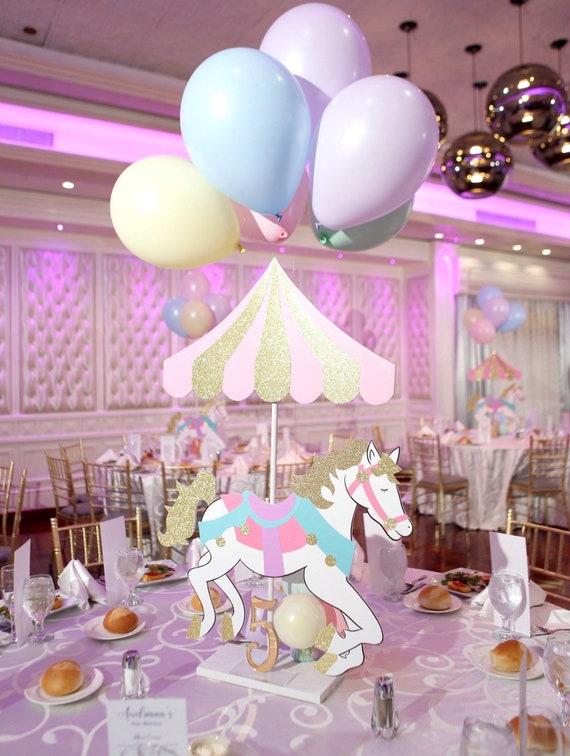 Carousel Horse and Tent Props DIY 3D Party Decor Cutout Standee Photo Prop, Circus Cutouts
By EnchantedPartyProps
Product Info
This DIY Pastel Carousel Horse and Tent Cutout will be the highlight of any party and will look fantastic as room decor. It is handmade to order. Made out of sturdy foam board. DIY Party Decor, Great for backdrop table decor or dessert table decor.
Stand Options:
If you choose the option :
With Stand Included
You will receive:
1 24in Carousel Horse
1 24in Carousel Tent
1 36in Wooden Dowel
1 12in Wood Block Base
4 Cable Mounts
4 Metal Twist Ties
If you choose the option:
No Stand
You will receive:
1 24in Carousel Horse
1 24in Carousel Tent
CONTACT US
For Bundle discounts when ordering more than one
Colors on Horses can be customized
To Make the Simple Stand Yourself
Items Required:
36in Wooden Dowel
12in Wooden plaque or Wood Block
1in Cable Mounts
Metal Twist Ties
Instructions:
Drill a hole in the middle of the wood base.
Drill a hole into the middle of the Dowel.
Align your 2 pre-drilled holes, Use a Screw to attach together.
Add cable mounts to the props and attach with the metal twist ties to the Dowel.
Get Creative! Use a Box Stand, Circle Wooden Plaque, Paint your Dowel!
Props will be hand painted unless a quantity of 12 or more is ordered, then they will be made with poster board like pictured
Please, be aware of your party date before ordering, order at least two weeks ahead or contact me to confirm event date.
Not waterproof, one sided cutouts, Will only come with stand if stand is purchased in the options.