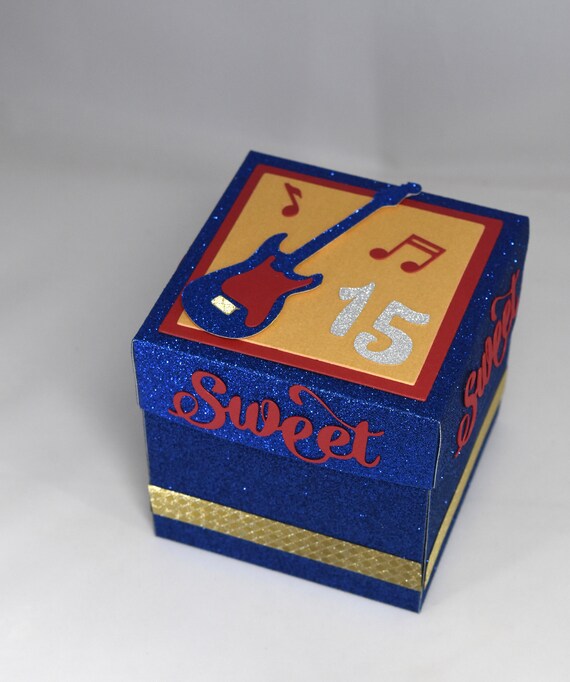 3D Blue, Red and Gold Sweet Fifteen Birthday Card, Explosion Box Card, with Guitars and Tealight
By A Paper Paradise
Product Info
Because not all girls love pink! A blue, gold and red explosion box with a guitar theme and an electric tea light 'cake' decorated with a sweet 15 banner. The tea light can be switched on through a hole in the bottom of the box, if you're giving in person, why not switch it on prior to giving?
A 'box' made from heavy blue glitter card stock, decorated gold and red with Guitars and notes. Take the lid off the box and the sides of the box fall down, to reveal a happy birthday, more guitars and notes and the beautiful tea light cake.
The box comes fully assembled and stands approx 4" x 4" x 4".