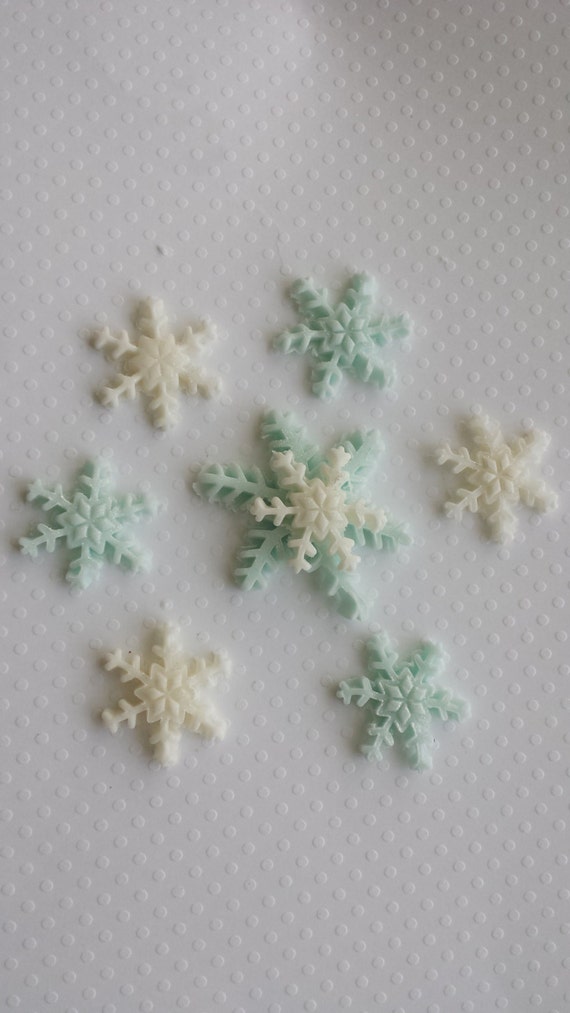 Product Info
1 dozens edibles gumpaste snowflakes with edible dust pearl for shine
They are doubles layer.
Measurement: 1 in across aprox.
1 3/4 in across aprox.
2 1/2 in across aprox
Please choose your measures that you want. ..

Ideal for put on your cupcakes, cakes or cookies as topper.Just put a drop of icing and stick on..
Various option for you, you choose...
White, light blue or mixer color( white- light blue)